What Can You Do About Undisclosed Property Defects?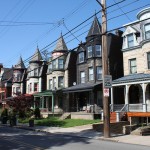 Finding out after the fact that a new home purchase has undisclosed defects can be utterly devastating. Fortunately, there is recourse for home buyers. Although each state has different laws pertaining to disclosure of defects, knowing your rights can help you take appropriate action.
Sellers are Obligated to Disclose Defects
Most states have laws in place that require sellers to disclose any property defects that can impact the value of the property or pose a risk to occupants. Generally, sellers fill out a form that rates the condition of various features on the property. Sellers who fail to record known defects on the form may be liable for damages and repairs later.
When Defects Go Undisclosed, Responsibility Can Vary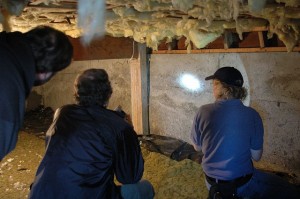 In general, the sellers are responsible for for undisclosed defects. If your seller's real estate agent was aware of the problem at the time of the sale, he or she may also be liable. If your home was professionally inspected before you purchased it, your inspector should have caught the defect and may also be liable.
Prove that the Defect Existed Before the Purchase
Before you can take action against any of the responsible parties, you'll need to seek confirmation that the defect existed before the purchase was made. In some cases it's obvious. If the damage incurred by the defect is clearly old and the attempts to fix and hide the defect is visible, this will help you date the defect to a time before the property purchase.
If the age of the defect isn't obvious, have the defect inspected by a professional. Takes notes of all conversations with the expert, and document the findings with pictures. Date all your notes and keep them for your records.
Contact a Capable Real Estate Attorney
Your real estate attorney may advise you to take one of a variety of actions depending on the severity of the defect and your state laws. If fixing the defect will incur or has already incurred expenses, you may ask the seller to pay for the repairs. Your lawyer may also advise you to attend mediation sessions with the seller.
Filing a lawsuit is generally considered a last resort, but may be necessary if the sale of the house involved fraud or negligence on the part of the seller. Your attorney will advise you during the process, ensuring that you meet all filing deadlines and that the process goes smoothly throughout.
If you're currently dealing with undisclosed property defects in your newly purchased home, take control of the situation by seeking legal counsel. For more information, contact a skilled and experienced real estate attorney in your area. Residents of the Pittsburgh area may contact Beier Attorneys at Law for expert legal advice.