What Questions Should You Be Asking A Real Estate Agent?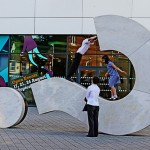 Once you have made the decision to sell your home, you must take steps to find a Real Estate Agent who will represent your interests. Selling a home is usually the most costly deal a person makes in their lives. Yet research data results provided by the National Association of Realtors shows that most home sellers hire the first Real Estate agent that they meet with. They usually ask only two questions. 1) Can you give us an idea on the price we can list our home for? 2) What percent commission will you take from the sale?
Home sellers should interview prospective agents as if they are applying for a job to sell your house. Think of ways an agent can prepare to market your house to get the best price.
Questions You Should Be Asking:
What is your experience and education? What was your most recent listing? You should be able to get them to tell you where they got their training to take the Real Estate exam, how much education they have had, and talk about their recent listings in terms of experience.
How do you plan to market our home? Make them give you solid marketing examples/
What type of communications do you use with your clients? E-mail, phone? Be aware of how well they are communicating before they get your listing. If you always have to chase them down, it will be worse if you sign with them.
Ask the agent you are interviewing if they have experience working with buyers looking for property in the price range of your home listing.
Find out if this agent had a solid grasp of financial loan rules, and issues.
Ask if this is the agent's full-time job? If not, you may find yourself working around the agent's day job commitments.
Ask how many houses this agent sold last year?
More specifically, ask how many comparable homes did this agent sell in your neighborhood.
Did they work on their own to market their listings, or did they work as part of a team?
When do they typically take their vacations. Agents who take their vacations in the heart of the home sales season are not for you.
Ask what their plans are for  when a house has no offers or second showings after 60 days?
Ask questions about your listing agreement? How short or long is it?
Talk about the quality of photos the agent has taken for the internet listing information. You want your home to look as beautiful as it is online.
Do they use 360º video for a surround effect? First view where people decide if they want to see a home.
As the agents for ten clients' contact info, or sold home references, and actually call them.
Ask the agents if they have a life? If they say no, hired them!
How many open house events do they offer?
Ask the agent what they like most about your home. If they do not have any enthusiastic answers, this is not the agent for you.
If an agent cannot get excited about a few great features in your home, they will not be able to successfully get behind the selling of it.
Home sellers in the Pittsburgh area who have legal questions should contact trusted legal counsel like Maximilian F. Beier at Beier Attorneys at Law, who will professionally handle your Real Estate Law concerns.