The D.C Court of Appeals Ruling On The Super-Priority Lien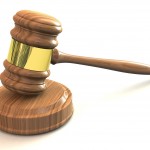 The District of Colombia Court of Appeals recently ruled that home owner associations' super liens take both priority of position and priority of payment over a lender's mortgage lien. This law ensures that HOAs are entitled to six months of unit assessments following a unit foreclosure even when a first mortgage lien is present. As you can image, this has significant implications for lenders and HOAs alike.
The Case
In Chase Plaza Condominium Association, Inc. v. JPMorgan Chase Bank, N.A., the District court ruled that the HOA was entitled to foreclose on a unit owned by a man who had fallen behind in both his mortgage payments and his condo fees. The man owed JPMorgan well over $300,000, yet it was the $9,415 condo lien that ultimately took priority.
A limited liability company bought the unit for $10,000, extinguishing the lender's first deed of trust.
Super Priority Liens
This ruling put into effect the notion of a super-priority lien. Normally, when a person buys a home they will take out a first mortgage, which becomes the first lien. If they choose to take out a second loan that becomes the second lien, as determined by recording date. As such, first mortgages would usually be considered the priority lien.
A super priority lien, in this case, is one that is given higher priority than even the first lender. In effect, this puts the best interest of the HOA in front of the first-mortgage holder.
Why This Ruling?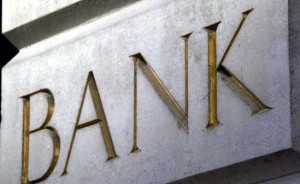 Lenders tend to be slow about foreclosing against their mortgage borrowers. When banks drag their feet instead of seeking action against individuals who are delinquent in paying their monthly mortgage payments as well as their condo assessments, the HOA in question loses money.
As a result, the HOA can't afford basic upkeep of the facility, causing the value of the property to decline. Sometimes, the associations are forced to file for bankruptcy. This ruling protects HOAs from such a fate.
The Effects on Lenders
The court's ruling essentially eliminates the security interests of lenders. If banks were proactive about foreclosing, a new owner or the bank itself would be able to take up responsibility for paying the condo assessments. They could even offer to pay the HOA for the six months lien. Both options would surely be less expensive than losing a large loan numbering into the hundreds of thousands of dollars.
Instead, lenders who fail to foreclose on those who fall behind in payments on their HOA lien lose large sums of money to these super-priority liens. As a result, lenders may find the need to further complicate loan enforcement or modify loan document escrow provisions in the future to ensure their security.
While this particular case won't be officially settled for some time, the super-priority law remains in effect. HOAs who decide to foreclose on a six month super lien will take priority over a first and even second mortgage lien, regardless of recording date.