Why PA Residents Should Buy Title Insurance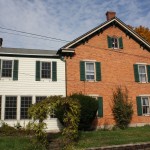 There are so many elements that go into the purchase of a house, that you may never understand them all. In Pennsylvania you will want title insurance. Title insurance is a kind of indemnity insurance, or insurance against being sued, which is a requirement for homes purchased in PA that are in any way financed. That means that if you are buying a house in any way other than 100% cash, purchasing title insurance is mandatory.
What Is Title Insurance and What Does it Cost?
Title insurance will protect both you and your lender from ownership challenges related to the property. Title insurance is usually purchased as a one-time cost at or before the time of closing; there are no monthly premiums to be paid with this type of insurance. You will, however, have to re-purchase the insurance if you refinance your home. There are two different rates for home purchases and home refinance; the exact cost will be determined by the purchase price of the property (for a new purchase) or the loan amount (if you refinance). These costs are regulated by the state but can still vary widely by company.
How to Avoid Being Overcharged

There are several things you should keep in mind to avoid being overcharged for title insurance.
Watch out for the trap of in-house title companies. Sometimes real estate agencies or mortgage lenders might have a relationship with specific title companies, called an ownership interest. This means you could get charged extra fees like notary fees, settlement fees, document preparation fees and more, because the agency or lender might get financial incentives for the relationship.
Start searching early. If you wait until the last minute your options may be limited, which could lead to you paying hundreds of dollars in extra fees.
Obtain rates and quotes from different companies so you can properly compare what they offer and what they charge. There are three fees that in Pennsylvania should always appear on the quote—title insurance premium, endorsements, and closing services letter fees. If you don't see these, it's a red flag. If you see more than these, it may also be a red flag. Each company is different, however, and you should carefully research the best company for you.
Choosing Your Company and What They Do
You can choose the title insurance company that you work with; your real estate agent may have a recommendation or be able to obtain the insurance for you, but you are not obligated to accept the recommendation. This is important to know, because the title insurance company will be important in your purchase or refinance. The insurance company will conduct settlement and investigate the property to make sure that there are no pre-existing liens or judgments against the property. The process is usually fast and clean, taking less than a week to perform, and just confirms that the seller is the legal owner and doesn't have unsettled liens or judgments. The check can, in urban areas, sometimes be completed in as quickly as 24 hours.
You might want to request a copy of the title search as soon as it comes back, so you can have enough time to review it—if you wait until closing and there is an issue, you may not have enough time to see it resolved. In the case of a planned community, for example, the title search can provide you with valuable information regarding the restrictions or easements on homes in that community.
What PA Title Insurance Does Not Cover
As useful as it is, title insurance is not all-encompassing. There are several things that it does not cover in Pennsylvania. Among those are the following standard exceptions.
Mechanics liens that have not yet been filed at the time you purchase the policy are not covered. This means that if you are buying a newly-built house, and the builder goes bankrupt, the insurance will not cover you
Issues from easements such as those in planned communities are not covered
Errors regarding the property boundaries which could come out from a survey will not be covered
Title insurance in PA is important and mandatory. It can protect you from lawsuits and provide valuable information about your property. The cost varies, but is state regulated and different rates exist for mortgages and refinances. Be sure to know what it does and does not cover, and compare rates from different companies so you get the best bang for your buck.