How You Can Avoid Deed Fraud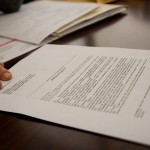 You've decided to rent or sell your home, or have found tenants for your rental property, only to find out someone else has moved in. Or, maybe you've been receiving payments from a tenant and have found out they are sending the money to another location and person. How did this occur? You may be a victim of deed fraud.
What Is Deed Fraud?
Deed fraud, or "house-stealing" is when someone forges your identity and transfers your property into their name. This is a very common practice that has run rampant in a number of cities all over the United States. Although measures are being taken to combat the problem, being proactive in protecting your property should be a high priority.
What To Do If Someone Has Committed Deed Fraud
Although it may take some time for you to get to the bottom of who committed the fraud, there are steps you can take to correct the problem:
Contact Law Enforcement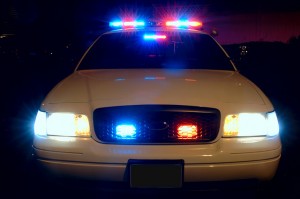 There are special task forces designated to crack down on individuals who commit deed fraud, which is punishable by jail and large fines. These investigations are frequently part of a larger initiative to disband the crime ring.
Contact A Real Estate Attorney
A real estate attorney can help you obtain a "quiet title" which will clear any deeds that were improperly or fraudulently recorded. You need to have your original deed, mortgage documents, insurance policies and all relevant materials to show you are the rightful owner.
How Can I Avoid Becoming A Victim Of Deed Fraud?
There are a number of things you can do on your own to avoid deed faud:
Monitor your vacant properties. Have the mail sent to your primary residence or a post office box to avoid alerting individuals the property is not being used. Make sure to visit the property at different times of the day and evening, keep your lawn and outer exterior in good condition, and always check the doors, windows and locks.
If a family member or friend has passed away and you are in possession of the property, treat it as if it were your own. There are many individuals who scour the obituaries, checking to see whether or not there are any properties that may be available to forge a deed and take possession.
Make sure you have title insurance, and keep the policy up-to-date.
Address any correspondence that comes to your home that has legal implications. Payment books or other information from a bank or mortgage company is a sure sign of illegal activity.
Look for your yearly tax bill. If you haven't received it, check with the city to find out why.
When purchasing a property, make sure you verify the owner of the property. "Don't buy property on the block for cash," says the Philadelphia records commissioner. "Buy from professionals and use a realtor."
These are just a few steps you can take to help protect your property from falling into the wrong hands. For more information on deed fraud in Pennsylvania, contact the law firm of Beier, Beier and Beier.