Avoid the Most Common Winter Injuries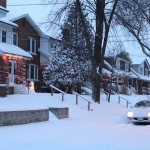 As Winter approaches, it's time to prepare for the holiday season and to enjoy staying toasty warm indoors with loved ones. However, you shouldn't forget that the season brings many different kinds of injury risks with it. The snowy weather is not always magical as it can create hazardous walking and driving conditions and a host of other dangerous situations.
While you're out gift shopping or vacationing, or even puttering around the house, don't forget to protect yourself from these common Winter injuries.
Winter Sports
The snow and ice bring lots of opportunities for fun, but be cautious as you venture out to partake in Winter sports. Skiing, sledding, hockey, ice skating, snowboarding, and any other outdoor activities can have their fun brought to a screeching halt should someone get injured. Even the smallest fracture can dampen your day.
To reduce the risk of Winter sports injury, never, ever leave home without protective gear, especially helmets. Always ensure you're using the right equipment for your sport of choice, and be smart about how you play with others.
Car Accidents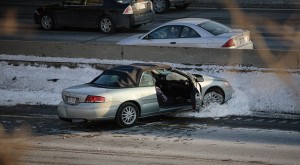 Unsurprisingly, auto accident claims increase by 12% during January and February. Snowy, icy roads are treacherous to even the most experienced driver, so it is crucial that you practice safe driving habits to ensure your own well-being as the safety of others. If you don't have to leave the house, stay in.
If you absolutely have to get out, leave early to allow yourself enough time to drive much slower than usual. It also wouldn't hurt to check out your tires and brakes before you head out, just to make sure they're functioning properly and can handle the roads. Avoid following too closely in case you need to brake suddenly, and forgive that poor driver of his transgressions by not cutting him off or speeding by him.
Slip and Fall
Winter storms also bring many people into the ER with slip and fall injuries. As with driving, it's always best to stay inside until roads and walkways are cleared.  Of course, that's not always possible, especially in larger cities where a daily commute to work involves braving sidewalks and stairs.
To reduce the chance you'll fall and hurt yourself, invest in shoes with great traction such as boots. A rubber tread works best. Take shorter, slower steps and avoid walking at night or in poor lighting if possible.
Hypothermia and Frostbite
Being stuck in the cold for prolonged periods of time can result in serious conditions like hypothermia and frostbite. In general, there aren't many situations outside of car accidents and power outages that leave you susceptible to these conditions, but you should still be prepared.
Should your car break down, for example, have your emergency kit ready. It's also best to stay put rather than going for help. Keep yourself covered and dry, and avoid activities that can cause you to sweat.
Shoveling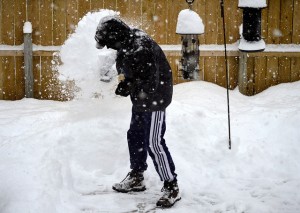 A task as common as shoveling snow can also be dangerous this Winter. Emergency rooms frequently treat people who hurt their backs, pull ligaments, and even break bones while shoveling their sidewalks. Heart attacks are also not unheard of, especially among people 55 and older.
Before you go out, make sure your footwear will keep your feet dry and will provide you with lots of traction. While you're clearing an area, go slowly with frequent breaks. If your body is telling you to stop, listen to it. Instead of lifting snow, try pushing it with the shovel instead as that requires less of your muscles.
The Winter season is beautiful and full of opportunities for fun, but always remember to take your safety seriously.