Can You File A Law Suit For A Gym Injury?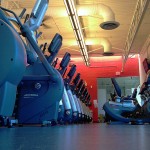 For many people, hitting the gym more often is at the top of the New Year's resolution list. A new year can mean a new, improved you, but that may be difficult to achieve if you injure yourself at the gym. From pulled muscles to slips, trips, and falls, gym injuries are fairly common as more and more 24 hour fitness centers pop up around the country.
Should you get hurt at the gym, you might wonder whether or not you can sue the facility for the injury. In some cases, a court may find that the gym was indeed responsible for your injury, but it's also possible that you'll be held accountable for your own accident. Before you proceed with a lawsuit, begin by evaluating your situation to determine if that's the best course of action.
What Does Your Waiver Say?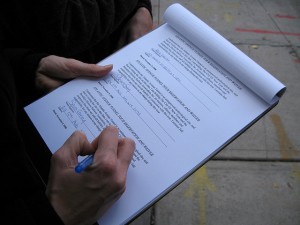 Many gyms require that their members sign a waiver upon joining, and for good reason. Gym owners know their patrons will be lifting heavy objects, operating potentially dangerous equipment, and exerting themselves each time they walk through the door. It's not surprising that they draw up liability waivers to protect themselves from lawsuits. This is a good starting point for you. Look over your liability waiver to determine if your gym could be held responsible for your injury.
First, what sort of waiver did you sign? If it was a total waiver of liability, your gym is free from any liability regardless of how your injury occurred. When you sign them, you agree that you're assuming risk just by using the facility. However, it's possible that a court may deem the terms of that type of waiver overly broad. Many other waivers are more cut-and-dried, however, covering specific activities and outlining clear terms that members are expected to honor.
Regardless of what your waiver says, you may still be able to go forward with a lawsuit if your injury was a result of something your gym could have corrected or warned you about.
A Safe Space
Even though a court may insist you should be aware of the risks associated with going to the gym, it's possible your injury came about as the result of the gym owner failing to maintain the premises properly, which means he or she could be held liable.
Like any business, a gym is expected to provide its patrons with a safe space, free of defects and hazards. An owner is responsible for inspecting the facility to ensure it's up to code and safe for you to use. So, if the gym's shower flooded a locker room, for example, and you sustained an injury from slipping, the owner could be held responsible and your suit could be successful. Even if the owner wasn't aware of the hazard, a court could still rule in your favor if it finds that a proper inspection could have prevented your injury.
Go over your liability waiver with your personal injury attorney to determine if you have a case. Even if your contract's terms seem broad enough to protect the gym from every possible situation, you could still successfully sue the facility for personal damages.