Is My Landlord Responsible For Mice?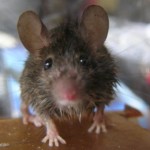 While some people may think of mice as tiny, adorable creatures who mean no harm, there's no denying that they can cause problems. They destroy property, reproduce quickly, and bring with them a general sense of uncleanliness. If you're a renter experiencing a mouse infestation, you might be wondering if you're expected to take care of it on your own or if your landlord is required to handle the issue.
The easy answer is, yes, a landlord is expected to take reasonable steps to rid their tenant's home of vermin. However, it is possible for a renter to be held accountable for an infestation. Before you approach your landlord about taking care of your furry visitor, you should understand your rights and responsibilities as a renter and how to ensure your landlord takes appropriate action.
Your Expectations as a Renter
Because you're paying rent to your landlord, it's natural that you should expect certain things in return. Chief among them might be the expectation that you and your family have a safe, clean place to live, and that your landlord should be willing to provide that.
You'll be pleased to know that you're well within your rights to expect such things. Laws vary regarding a landlord's responsibility to respond to reports of mice, but it's not uncommon for them to face stiff fines or even lawsuits for failing to take action.
Some tenants choose to withhold rent or terminate their lease early, although that's not legal in all states. If you're thinking of doing either of those things, consult with a legal professional first to avoid being evicted or sued for back rent.
Your Landlord's Responsibility
If any landlord wants to maintain a good reputation and continue to attract tenants, they'll have to take timely action against a mouse infestation in their building or rental home. In general, the responsibility falls to them to keep their rental properties habitable, which includes ensuring that the dwelling is pest-free.
Should you be forced to leave your apartment or house for a few days while exterminators take care of your problem, your landlord may be expected to cover your hotel expenses as well.
Your Responsibility as a Renter
Of course, there are always exceptions to the rule. As a tenant, you also have responsibilities. It's very possible that your contract or lease says you can be held accountable for infestations, including mice, in the event you fail to keep your property sanitary. If you let trash pile up or keep food out in the open, it's not unreasonable for your landlord to assume you caused the mouse problem yourself.
If that's the case, you'll be expected to handle the problem on your own, covering any costs incurred. Should you refuse to take action, your landlord may choose to evict you or even seek legal action against you to be compensated for property damages.
If You Run into Trouble…
In the event that your landlord refuses to uphold his or her responsibility to respond to your infestation report, refer to your city or state's landlord-tenant laws to see what kind of actions you can take. In some cases, renters may be allowed to deduct the cost of an extermination from their rent or withhold it altogether until the problem is resolved. As we mentioned before, however, be sure to consult with a legal professional to avoid any extra trouble.
Provided you keep your home clean and sanitary, you should report any bad experience you have with a landlord who refuses to take action against your vermin complaint to your local building or health authority. It may save future tenants the pain of having to go through the same thing you did.