Colossus Software: How Insurance Companies Value Your Car Accident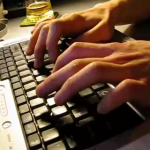 You've been in an accident and were injured. Somehow the insurance company has come up with a number to pay for your injury as well as your pain and suffering. It seems low and doesn't even begin to cover your medical bills. How did they come up with that number?
You may not have heard of Colossus, but if you've been in an automobile accident, you should know about it. Colossus is a piece of software that about 25 auto insurance companies use to determine how much to pay out to people who are in accidents. The adjuster puts in the codes determining your type off injury (there are somewhere around 600 of them) and it spits out the amount the insurance company should pay out for the injury.
Minimizing Payout Variance


When it comes to payouts and car insurance, insurance companies want to minimize their losses. One way to do this is to reduce payments and standardize the amount paid out per accident. According to CSC, the creator of Colossus, Colossus is designed to "minimize payout variance." That means that your injury isn't considered unique to you and is pigeonholed into a number along with anyone who has suffered your type of injury in a car accident. You aren't treated as an individual and there's no account of the pain, suffering, or the terrible agony you've been through. It doesn't account for the distress you've been in or anything that has to do with the human experience.
Handling A Claim
Colossus is only as good as the adjuster who inputs the data. If the adjuster comes up with another code for the type of injury you've received, the amount could be much less than even Colossus suggests for a payout. Furthermore, insurance companies are using Colossus as not the starting point for negotiations, but as the final amount they're willing to cover.
Targeting Attorneys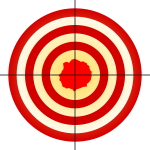 To show how methodical Colossus is, it has listings of attorneys who are willing to take insurance companies to court if an inferior offer is presented. It uses that data to come up with a number that might be more palatable to the attorney. At the same time, it also has a record of lawyers who won't take a case to court. As you might assume, the number is adjusted according to that information as well. It also adjusts the numbers according to the jurisdiction of where the accident occurred. Note that this has absolutely nothing to do with the injury you suffered or the pain you've experienced. Instead, they look at how much they can get away with in terms of keeping the payment low.
Permanent Injuries
Colossus may handle permanent injuries better by considering that permanent injuries are more severe than temporary injuries. Also because certain injuries may not be as traumatic to some people as others, those who aren't suffering are most likely compensated correctly for their injuries. But those who are suffering or who are difficult to pigeonhole are likely to suffer from this.
Who Has Colossus?
Almost all insurance companies have some sort of software that figures out adjustments like Colossus, but who exactly has Colossus is hard to say. CSC won't tell and most insurance companies aren't forthcoming. However, Allstate is one of the primary users of the software. It is also believed that Aetna, Farmers, Hartford, Travelers, USAA, MetLife, CNA, Erie, Ohio Casualty, Metropolitan, and Zurich use it.