Should PA Owners Lease Their Land For Mineral Rights?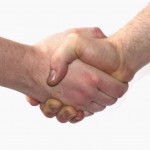 Owners of land in Pennsylvania can get cash in return for leasing their land for mineral rights, but should they? There are benefits and drawbacks to going through this process, and PA owners should educate themselves thoroughly before making a decision.
The Benefits of an Oil and Gas Lease
Property owners can often get cash immediately in hand after signing an oil and gas lease and may even retain royalty rights in the future for anything found on their property. Property owners get payment even if their land proves to be unsuitable for this type of mining, and this can offer incredible benefits to an owner who needs cash in hand immediately. A mineral rights lease requires very little commitment by the property owner; once the contract is signed, everything is handled by the oil and gas company. All the property owner themselves need to do is wait to discover what the profits will be.
The amount of payment associated with an oil and gas lease can range from a few thousand dollars to significantly higher, with some Pennsylvania land owners getting contracts that hit six figures. This is a remarkable sum given that the land itself is unproven.
The Drawbacks of an Oil and Gas Lease
Many of the drawbacks associated with leasing land for mineral rights involve poor negotiations. You are, after all, leasing away some of the rights to your land for a certain period of time. Poor negotiations can lead to you not being compensated enough for your land rights. The oil and gas lease contracts can be quite complex and it can be easy to get into a situation that is not necessarily advantageous for you.
Furthermore, by signing your rights away now you are forfeiting your rights to any future oil and gas production. You are essentially hedging your bets that your property is not valuable. However, these drawbacks can be mitigated by negotiating for royalty rights in the future. Many land owners are using this money for improvements around their property, retirement funds and even to build or modify their homes.
The Process of Signing an Oil and Gas Lease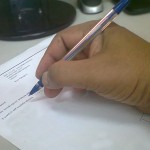 The process of signing an oil and gas lease can be as fast or complex as you make it. Generally, the larger your land the more money you'll make. Those with 15 acres of land or more that they are willing to lease out will usually make significantly more money.
However, negotiating in itself can be tricky. If you ask too much, the company may simply walk away to another buyer. If you ask too little, you may end up getting significantly less than your neighbors. This is why legal representation should always be involved from the very start.