How to Help Sellers Get a Fair Appraisal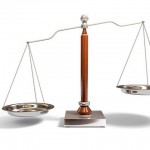 For many home sales, appraisals can be the final nail in the coffin. They can delay closings until all parties are fed up with the stress and trouble caused, but they are, unfortunately, a necessary evil. As a realtor, you are not spared from having to navigate the turbulent waters of a home appraisal. As a professional, it's your responsibility to ensure your clients get a fair appraisal. While that's easier said than done, there are a few things you can do to ease the process for both you and your sellers.
Get an Appraisal Before Listing
Encourage your seller to have their property evaluated by their own appraiser before listing it. Help them choose a credible appraiser whose work will have to be respected by the lender's appraiser to ensure they're getting the best deal possible.
Be present during the appraisal to make sure your seller provides any and all helpful information that could get them a more favorable evaluation. Have them hang onto the report so they can give it to the lender's appraiser when the time comes so he'll have a frame of reference, and also so he'll be forced to come up with substantial evidence if his appraisal differs from the initial one.
Prepare a CMA
You could offer to prepare a free competitive market analysis for the seller to get them off on the right track. The more knowledge they have about the market they'll be interacting with, the more confidently they can navigate it. If your seller can get a feel for comparable sales, they'll know what to look for when reviewing the appraisal.
Have a "To-Do" List Prepared
Before the appraiser arrives, have your clients write up a list of all the major improvement issues that need to be addressed, both inside and outside, and come up with a rough estimate of how much those improvements will cost. Consider things like paint jobs, landscaping issues, roofing, plumbing, structural damage, electricity, etc.
Clean Up the Property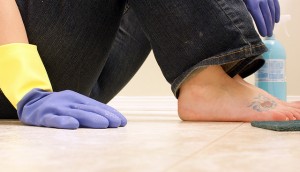 If you think it will help (and it almost always does), advise your clients to clean up their property. A freshly mowed lawn and a newly painted porch can do wonders for a home. Also suggest that they clean up the inside of the house: de-clutter rooms to make them seem bigger, wash windows, polish floors, and fix up any small repairs that can boost the home's appeal.
Go Over the Appraisal
When all is said and done, sit down with your clients to review the appraisal. Make sure every single detail is correct, down to square footage and number of rooms. Help them pick out any mistakes so they can have the appraisal revised.
While there's always a possibility that something can go awry with an appraisal, these simple tips can alleviate some of the pressure and stress that so often comes along with lender appraisals.