Information To Collect For A Truck Accident Settlement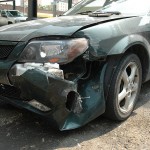 As you can imagine, being involved in an accident with an eighteen-wheeler comes with some serious repercussions. A collision with a large truck can cause extensive damage to property and severe injury to you and your passengers. If you're unfortunate enough to get into a trucking accident and sustain damages to your vehicle or if you or your passengers were hurt, you may choose to pursue a settlement.
Before you meet with your attorney, however, you'll need to collect some key bits of information that will make evaluating your case much easier, thus increasing the likelihood that it is successful.
Details About You
This information is the easiest to gather since it all pertains to you. Your attorney will want to know a few financial and personal details about you in order to build your case.
Are you employed? If so, how much do you earn in wages or salary?
Did the accident force you to miss work? How long were you unable to work?
Do you have a valid driver's license, and is your car insured?  If so, who is your insurance provider?
Is this your first car accident?
Have you ever been convicted of a crime?
Details About the Truck Company and Driver
Now, you'll need to collect some information about the driver who was involved in the accident and his or her trucking company. Most of these details will need to be gathered at the scene of the accident.
What was the truck driver's name?
Did he or she work for a trucking company? If so, which one?
What was the truck's license plate number?
Did you obtain the driver's Commercial Driver's License number?
Can you remember any other identifying features of the truck involved?
What else do you know about the driver or the trucking company?
Details About the Accident
Your lawyer will need to know every detail you can recall about the accident itself.
How, where, and when did the accident occur?
Were the roads wet or otherwise hazardous?
Were there other cars or people involved in the accident? If so, what are their names and contact information?
Did anyone else witness the accident? Do you have their contact information?
Was an ambulance called to the scene?
Is there any video footage or photographs of the accident from traffic camera, news crews, etc.?
Following the accident, did you file a police report?
Was anyone involved charged with a traffic violation?
Details About Your Medical Records
You'll need to share information about your medical records following the accident if you suffered any physical personal injury because of it.
After the accident, did you have to go to the hospital? If so, how long did you stay?
What was your immediate diagnosis? What treatment did you receive initially?
Did the hospital perform x-rays or any other scans?
Have your injuries prevented you from performing any normal activities? Which ones?
Have you received any follow-up treatment?
What are your present symptoms, if any?
Details About Your Vehicle
Finally, you'll need to be ready to disclose some information about your vehicle that was damaged in the truck accident.
What is the year, make, and model of your vehicle and how long have you had it?
Were there any dings or other damages to the vehicle prior to the accident?
Do you have before and after photos of your vehicle?
Is there a loan associated with your vehicle?
What sort of damages did your vehicle incur as a result of the accident?
Did you get an estimate of the damages?
Is the car drivable now?
Being involved in a trucking accident is a traumatic event no matter how minimal the damages may be. Should you decide to seek a settlement with the driver or the truck company, this information will help you get the most out of your case.