Recapping Pittsburgh Real Estate Market's Strong 2014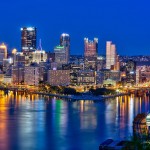 Despite a tough economy and an absence of young people on the hunt for their first home, it's been a great year for Pittsburgh in terms of real estate and property development. Here are some of the city's most critical achievements for 2014.
A Marked Improvement
Compared to an underwhelming performance in 2013, Pittsburgh's real estate market picked up momentum this year. A shortage of listings and higher lending standards that prevented buyers from securing financing gave way to six consecutive months of increases in listings, contracts, and sale prices.
Tom Hosack, CEO of Northwood Realty Services and president of West Penn Multi-List, attributed the 2013 slump to a number of adverse conditions, including a polar vortex that signaled the arrival of a particularly nasty winter. It wasn't known if the city could climb out of that hole, but it did.
"The current numbers in almost every category are better year-to-date than they were last year," Hosak told the Post-Gazette. "Obviously, if that six-month trend continues — and we see no reason why it shouldn't — we should end 2014 with a pretty good year."
He's hopeful that the momentum will continue into 2015, resulting in an even better year for the real estate market, especially for first-time homebuyers.
No. 1 Market for First-Time Homebuyers
Seattle-based real estate website Zillow conducted research that determined Pittsburgh would be the best market for first-time homebuyers in 2015. Based on a formula that compared income growth rate with home prices and availability, Pittsburgh landed at the top of the list along with Hartford and Chicago.
Younger Americans are waiting longer to get married and start families, two things that play a huge role in deciding to buy a house.  However, Generation Y is maturing, and Stan Humphries, Zillow's chief economist, predicts that the 35-and-under age group will account for the largest portion of homebuyers by the end of 2015.
"Roughly 42 percent of millennials say they want to buy a home in the next one to five years, compared to just 31 percent of Generation X, and by the end of 2015 millennials will become the largest home-buying age group," Humphries said.
As apartment rental prices continue to outpace home values, experts believe more buyers will find their way into the market, and Pittsburgh real estate is ripe for the picking.
One of America's Best Opportunity Cities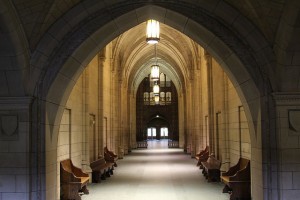 Pittsburgh's tough skin and ability to reinvent itself earned it the honor of being named one of America's best opportunity cities by Sperling's Best Places.  From steel industrial roots to a city of "eds and meds," Pittsburgh's growing medical and educational hubs have positioned it as the standard by which other aging industrial cities should gauge themselves in terms of innovation and adaptability.
Developments on the Rise
There are many exciting developmental projects happening throughout the city that are sure to draw attention to Pittsburgh.  In addition to protected bike lanes, many renovations, restorations, and new building projects and plans are popping up all over the city.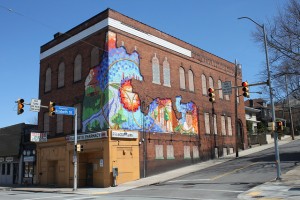 The Garfield Tiny House project will give the area's housing market a jumpstart by building smaller homes on city-owned lots,  giving anyone interested in sustainable housing at a more affordable price a chance to buy a home.
Hazelwood is undergoing a billion-dollar renovation, transforming 178 empty acres into 2 million square feet of office buildings, more than a thousand housing units, and recreation space.
The City of Pittsburgh recently set plans into motion by beginning construction on a new environmental center in Frick Park at the site of the old center.
The Pittsburgh Penguins agreed to pay full-market value for the site of the former Civic Arena  in the Hill District. The funds will serve to transform the entire neighborhood, providing millions of dollars for community, job, and housing improvement plans.
This has been a banner year for Pittsburgh real estate, and the momentum shows no sign of stopping. With better opportunities for buyers landmark renovation and development plans, the city is on track for another great year.