Should You Rent To/From A Close Friend?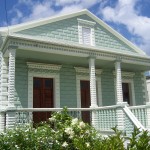 As a property owner or renter, you may encounter a situation in which renting to or from someone you know may seem like a very good idea. Although this may seem like an ideal situation at the time, there are a number of factors to consider on each side to make an educated decision on whether or not this will be a good choice. Let's look at both instances:
Renting from a Friend
You may be in a bind or feel that your friend will give you a really good deal as a landlord. This may not always be the case. Here are a few reasons why you may second-guess this choice:
You may not be a very good tenant
Your friend will be expecting you to take care of their property as if it were your own. Additionally, they are counting on you to make timely payments and you may not have a good handle on your finances. This may put your friendship in jeopardy.
You may not agree with their restrictions
Put yourself in your friend's shoes. As a landlord, they are viewing you as any other tenant, and expect you to abide by all the stipulations outlined in the rental agreement. You may not agree with these and want your friend to overlook certain things which may not be the case.
It could put a strain on your relationship.
If your friend comes over and sees something they do not like, they may point it out and offend you. If you are not caring for the property as you should, this could create tension on both sides, jeopardizing your friendship.
Renting to a Friend
There are a number of reasons why it is not always a good idea to rent to a friend. Here are a few:
You may find this person is not really your friend.
In situations like these, you may find the person was not really your friend, but is trying to take advantage of a situation. This creates tension and you run the risk of excessive damage to your property should you have to evict them.
The person may not honor your binding agreement.
A friend may not think they have to pay the full security deposit, or will slack off on paying their rent which could put you in a financial bind.They may also break rules in the agreement which may force you into legal action.
You could lose a friendship.
Money causes quite a bit of problems within friendships. If your friend does not understand or respect the importance of this business transaction, things could quickly go awry. You may have started out as friends, but the situation could escalate into you parting ways.
The legal ramifications of this partnership are great, especially if things do not work out. If you are the renter, you will incur losses and a friend, and if you are the property owner, the pain of feeling that you have been taken advantage of will last for quite a while. It is best to avoid these types of situations on both sides to maintain the integrity of the friendship.
If this is something you want to do, this may be a perfect solution for both parties. Outlining your boundaries and expectations is key in having a successful transaction.