The Elements of a Wrongful Death Suit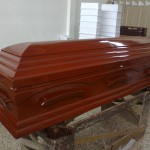 The death of a loved one is always earth shattering, no matter the circumstances. However, nothing is quite as heartbreaking as losing a loved one as the result of the negligence or misconduct of another person. This is known as wrongful death. In cases such as this, those surviving the deceased may opt to file a wrongful death lawsuit against the person or entity responsible for the death.
If you choose to pursue a wrongful death suit, it is always best to arm yourself with knowledge if you wish to tip the odds in your favor. Knowing what a valid suit looks like will increase your chances of winning your case.
What is Wrongful Death?
There are many different situations that can lead to wrongful death. Fatal car accidents, medical malpractice, plane crashes, criminal behavior such as murder, and being exposed to occupational hazards are all circumstances that can bring about wrongful death. As you can see, individuals are not the only ones who can be sued for wrongful death. Companies and government agencies can also be held liable. However, it is important to note that some agencies, companies, and even individuals can be immune from a wrongful death lawsuit.
The concept of a wrongful death claim is a relatively new one. Common law did not cover this sort of lawsuit, but federal and state courts began implementing them over the last century or so. Most commonly, they occur after a criminal trial has ended. Similar evidence is brought against the defendant, but in general, the court requires a lower standard of proof when compared to a full criminal trial.
What Elements Make Up a Successful Wrongful Death Suit?
Although it's impossible to predict the outcome of any case, you can greatly increase your chances of filing a successful wrongful death suit if you know which elements make up a valid one. All successful cases include the following:
The death of a human being as the result of the incident in question
Substantial proof that the defendant's negligence or misconduct resulted directly in the death of your loved one
The ability to show that the death of your loved one has adversely affected you and/or the victim's family
An appointed personal representative of the victim's estate
Proof that the death has caused financial hardship for you and/or the victim's family
Note that monetary suffering is generally limited to a few basic situations. To claim pecuniary injury, the survivor(s) must claim a loss of support as a result of the death, the loss of inheritance, or incurring funeral or medical expenses.
Am I Guaranteed Compensation?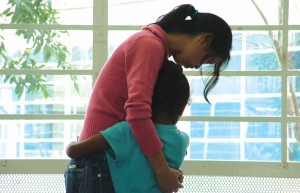 Unfortunately, no one is guaranteed a win. You cannot be promised a successful outcome or a specific monetary award, but following the above guidelines can greatly increase your chances. Keep in mind that you must fall under one of the following categories to file a successful suit:
Immediate family, such as a spouse or child of the deceased. Adopted children qualify as well, in addition to parents of unmarried victims
Life partners or financial dependents. Though it varies by state, a domestic partner or anyone who was financially dependent on the victim can sue for wrongful death
Distant relatives. This includes brothers, sisters, grandparents, etc
Parents of a deceased fetus. This also varies by state. In some places, the fetus must have been born alive and then died for the parents to be able to file a suit. In others, parents may sue for the wrongful death of the fetus regardless of whether it was born alive
How Does It Work in Pennsylvania?
Wrongful death statutes vary from state to state. In Pennsylvania, you must file your wrongful death claim within two years of the date of your loved one's death, otherwise the statute will have expired. This is largely because the passing of time can cause memories to become dim, and witnesses close to the incident can become unreliable. It is also enforced to prevent people from coming forward regarding an incident that happened decades prior, which they may only vaguely recall or not at all.
In terms of compensation, there is no limit to how much money you may receive if you file a successful suit against a case of medical malpractice. However, there are certain limitations for other situations. Keep that in mind while consulting with a lawyer.
Although a successful wrongful death suit cannot completely undo the damage caused by those liable for the incident, it can help alleviate a fraction of the pain incurred from losing someone you love. At the very least, you and your family deserve justice and compensation for your suffering.