What Real Estate Attorneys Can Do For Property Sellers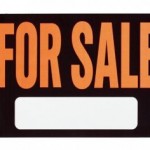 Is a real estate agent enough to ensure the smooth sale of your property? Often, the answer is no. If there are any concerns you have with your property or if you are selling a property for the first time, you may find it beneficial to invest in a real estate attorney to review your contracts and your sale.
Minimizing Mistakes Through Contract Review
It's a simple fact that not all real estate agents are well-versed in real estate law; they are more focused on buying and selling properties rather than contractual agreements. Real estate attorneys can review contracts and ensure that you are absolutely protected when you sell your property. Otherwise you could become liable for issues down the road that you could not have anticipated. Attorneys are able to modify legal contracts, can review deeds and identify any potential errors. These are things that could easily be missed by someone who does not specialize in real estate law.
Answering Legal Questions throughout the Process
Some real estate agents use boilerplate real estate contracts. This is fine for many real estate transactions but some unusual transactions will require the expertise of an attorney. A real estate agent will not be able to answer any of the legal concerns you have regarding the actual wording of the contract. If you have anything unusual about your home, such as significant property improvements, you'll want to discuss them with a lawyer to ensure that your liability is limited in the future and that any questions you have regarding the process is answered.
Reducing Your Liability After a Sale
There are issues that you could become liable for even after the transaction has been completed. Some of these issues could end up requiring you to pay a certain amount to the buyer; others could void the contract entirely! Only a lawyer will be able to discuss these potentially problematic legal issues. As an example, there may be certain elements of the home that you need to disclose to a buyer to ensure that your sale is legal. At the same time, a lawyer can also advise you on things you don't need to disclose that could potentially hurt a sale, such as the myth that you need to disclose any violence that has occurred on a property in the past.
Selling Distressed Properties or Properties with Liens or Judgments
Selling a distressed property or a property that has a judgment or a lien against it can be a more complicated process than an ordinary sale and often a legal representative will need to be acquired. You may need to collaborate with those who have liens or judgments against your property to free up the property for sale to begin with, and this does require the use of a real estate attorney. You may also be selling a property while you divorce, which can lead to issues of how to split up the property and what to sell it for.
Do you need a real estate attorney? If you have any reservations at all about the home selling process, it's likely that you do. A real estate attorney can consult with you to determine whether your sale is likely to go smoothly or whether you may encounter some legal bumps ahead.