How to Prepare to Rent Your Home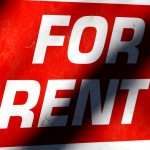 Although property rental has many rewards, it's also a great deal of responsibility. Only through adequate research can you truly be prepared for the work and expense that comes with owning and managing a rental property. Listed below are just a few of the many aspects of property rental that must be taken into consideration when preparing to rent out a home.
Insurance Coverage
Insurance is a critical part of owning any property. A standard rental home insurance policy will protect the interests of the property owner in two ways:
1) Insurance covers the cost of repair for covered damages: Typical insurance covers only some kinds of damage, like fire and lightning strike. If the rental property is in a high-risk location, like an area prone to flooding, additional insurance is recommended.
2) Insurance companies reimburse lost income while the damaged property is under repair: Property owners may be unable to collect rent if tenants move out while covered damages are being repaired. In cases like this, the insurance policy pays for the months when the house is vacant.
Even vacant homes that are being prepared for rental should be covered by an insurance policy. Property owners who want to know more about insurance premiums should contact their insurance agent for a quote.
Home Preparation: Practical Considerations
Your rental property must be move-in ready when the new tenants arrive, which means that all the major systems in the home (HVAC, plumbing, appliances, etc.) will need to be operational. To understand the extent of the repairs your property will need before a tenant can live there, have a home inspection performed.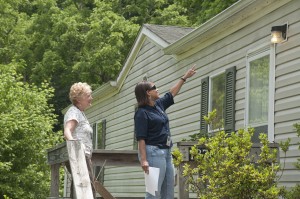 Reputable home inspectors can be found through services like Angie's List or InterNACHI. InterNACHI is the world's largest association of property inspectors. InterNACHI inspectors are required to pass qualifying exams in order to be listed on the InterNACHI website. There are currently over 2,500 home inspectors listed in the Pennsylvania section of the InterNACHI website.
For a fee, a home inspector will visit your property, identify major systems in need of repair and make note of safety hazards on the premises. With your inspection done, you'll know what needs to be fixed before your tenant can move in.
Home Preparation: Cosmetic Considerations
Homes that lack curb appeal can be difficult to rent. You could lose money on your rental property if your home doesn't attract tenants. Boosting curb appeal can make a big difference. Below are some common cosmetic improvements that will make your rental property more attractive to tenants:
Installing proper landscaping.
Cleaning the exterior.
Painting the front door.
After addressing cosmetic challenges on the exterior, you'll want to fix any major eye-sores in the interior. A fresh coat of paint and new carpeting will go a long way. This article on MSN.com has many helpful suggestions for improving curb appeal.
Legal Preparation
There are many legal considerations to be aware of when renting a property to a tenant. Landlords and tenants both have rights that are protected under the law. The Landlord and Tenant Act of 1951 provides a wealth of information for landlords as well as tenants. However, reading this document should not stand in lieu of seeking legal advice.
Anyone renting a property to others must protect themselves and their property with a lease that has been prepared by an experienced and capable legal professional. If you're thinking about renting a property to someone else, seek legal counsel before making any major financial commitments.