What Do HOA Fees Cover?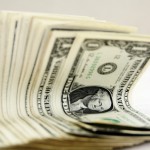 Many shared communities such as town-homes and condo buildings are overseen by Homeowners Associations. This means that residents enjoy the luxury of not having to deal with things like mowing the lawn or shoveling snow, but those services come at a price. If you're looking at property in such a community, you'll need to factor HOA fees into your budget.
Whether you're thinking of moving into a community overseen by an HOA and want to know what you're getting into, or if you already live in and one and are curious about where your money is going, take a look at what HOA fees typically cover.
Utilities, City Services, and Insurance
Often, HOAs will take responsibility for paying basic utilities like water and gas, or even city services such as trash, sewer, and recycling. Your dues help pay for the community's collective utility bill. Also, it's very common for a shared community to be covered by a special type of insurance. Communal spaces, like pools or tennis courts, are protected by the liability insurance that your fees help pay for.
Repairs and Maintenance
The bulk of HOA fees go towards paying for the upkeep of the property. You may not have to haul the lawnmower out to spruce up your yard, but someone does, and they need to get paid. If the money isn't there, you might expect to pay a little extra in fees to make up the difference.
Many HOA communities have pools, sports and recreation areas, dog parks, and gardens that need to be maintained or occasionally repaired, so your fees are collected to cover these costs. Additionally, the HOA may build up a reserve using your fees to pay for things like roof repairs, plumbing problems, or flood damage. They also pay for your HOA to schedule regular pest control sessions so you don't have to worry about taking care of it yourself.
Special Events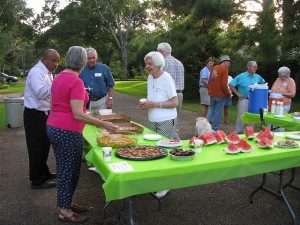 It's not uncommon for HOAs to host special events throughout the year for their residents to encourage everyone to get to know one another. Social events like barbecues, holiday parties, and sporting events are sponsored by the HOA, so your fees likely help take care of the cost of food, space, and entertainment.  Additionally, the HOA might hold the occasional meeting to discuss important community issues, which could require paying for a meeting place and refreshments.
Administrative Costs
All of the above bills must be managed and paid by someone. Your HOA's administrative team is responsible for handling bills, taxes, and financing issues in general, as well as making sure residents follow community rules and that the community's website is in working order. Your HOA fees might pay for any administrative work related to the community, a necessary expense if it's to run smoothly.
Not everyone is a fan of HOA fees, but living in a community that provides the convenience of certain amenities has its perks. If you don't mind paying your monthly dues, it might be nice to know someone else is taking care of those basic homeowner tasks. However, you should be aware that the fees are subject to change if the need arises. If you're looking at a property run by an HOA, have a serious talk with your realtor about what services they're providing and how much you would be expected to pay.